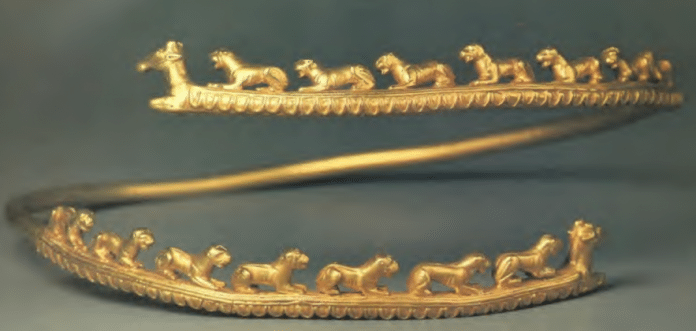 In Mozolevsky's opinion, the gold torque or gryvna found on the lady in Tovsta Mogyla Barrow is one of the best examples known. The torque has two groups of sculptured lions and terminals in the form of foreparts of deer.
Check out my new hardcover book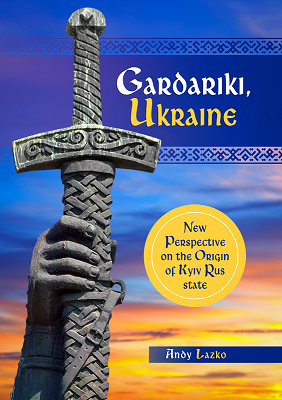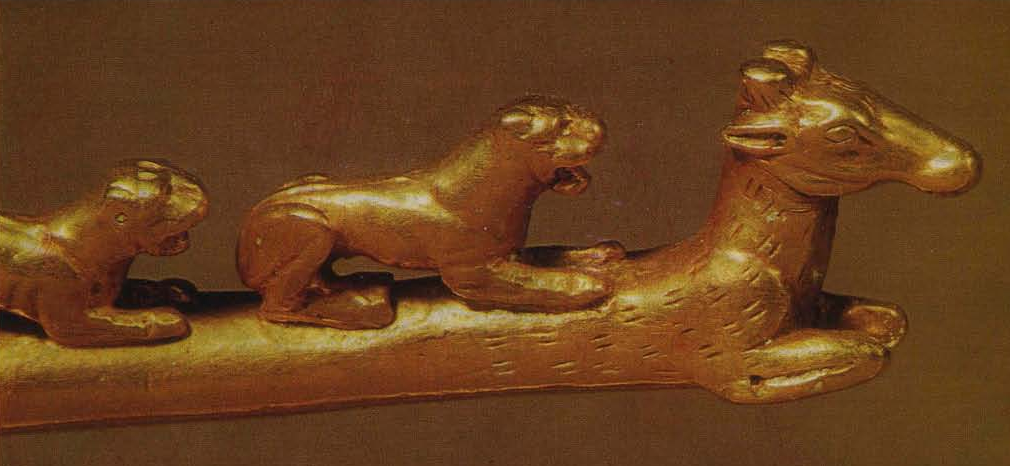 The only analog is the gryvna from male burial at Chertomlyk Royal Barrow in the same area. B. Mozolevsky and other scholars are confident that the Chertomlyk torque's terminals were sawn off for some reason – it is shorter than the one from Tovsta Mogyla by a couple of centimeters and has the signs of very extensive wear. In the scholar's opinion, it is possible that it was not removed from the neck in decades. (B. Mozolevsky thought that putting it on or off would present the danger of breaking the torque at the bend).