The Golden Pectoral and the Scythian sword in golden scabbards were saved by the large chunk of earth that had fallen from the ceiling of the corridor-dromos before the looters found their way into the chamber. According to Mozolevsky, the looters even walked over the two treasures but did not notice them.
Check out my new hardcover book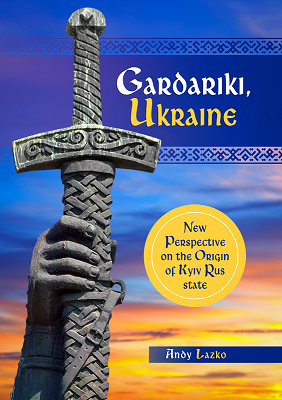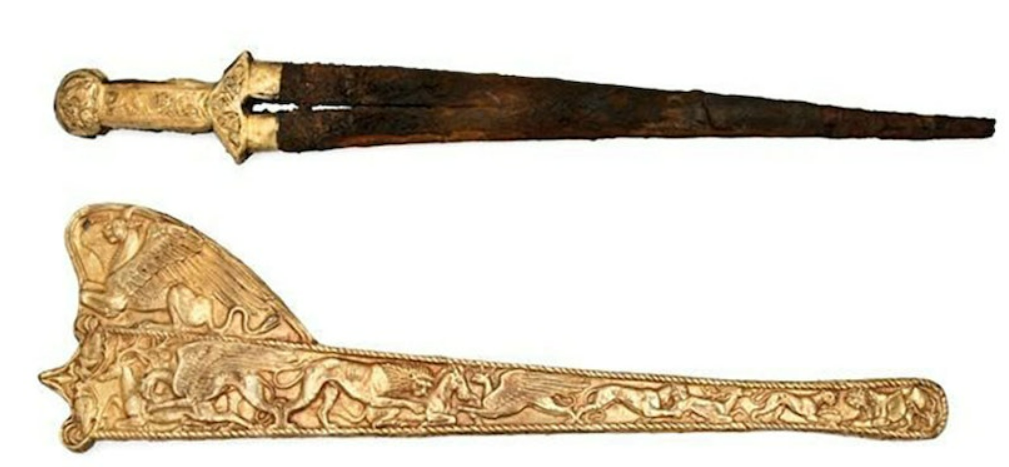 The main griffin on the scabbard is lion-headed and is portrayed with a goat's horn in Mozolevsky's opinion. The end of his tail looks like a snake head defending the rear of the griffin.
There are two roosters opposing each other and ready to fight in the first section of the scabbard.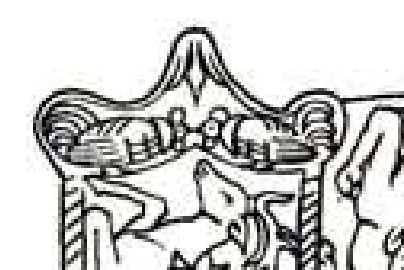 Interestingly, in the triangle on the sword's handle, there is a representation of the god Pan playing on his syringa (Pan flute or Pan pipes) with two goats near him.