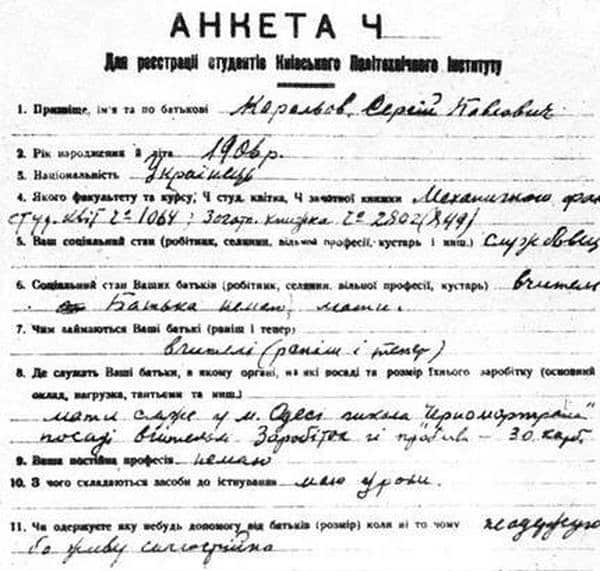 The man who would open space to humankind, Sergei Pavlovich Korolev, was born on 12 January 1907 (30 Dec 1906 old calendar), in Zhytomyr, Ukraine. His mother Maria Mykolayivna Moskalenko was a Ukrainian from Nizhyn. His father Pavel Korolev had originally come to Zhytomyr from Mogilev (Belarus) to be a teacher of the Russian language. When Sergei was three years old, the couple separated. Sergei never saw his father again – he was told by his mother that his father had died, and only later learned that his father lived until 1929 and even wrote to Maria requesting a meeting with his son. Korolev grew up in Nizhyn, under the care of his maternal grandparents Mykola Moskalenko and Maria Moskalenko (Fursa), a daughter of a local Ukrainian Cossack. In short, Sergei grew up in a fully Ukrainian environment and was raised in Ukrainian Cossacks traditions. There was absolutely nothing "Russian" either in his family line or the way he was brought up.
Check out my new hardcover book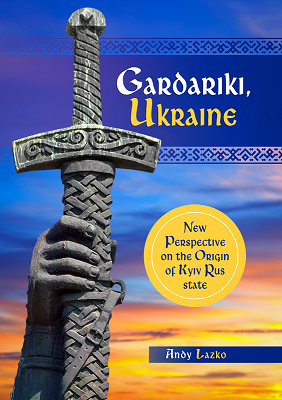 While entering Kyiv Polytechnic Institute in 1924, Sergei Korolev filled the Application form you see before you.
First, it is filled in the Ukrainian language.
Second, in the space for Nationality, Sergei Korolev wrote in his handwriting – Ukrainian.
Sergei Korolev's daughter, Natalia, recalled: "The very name Ukraine was pronounced in our family with reverence and great love… He (my father) loved Ukraine very much. He loved Ukrainian songs, and he loved the Ukrainian language. That is for sure. "I'm looking at high skies" and "The Mighty Dnieper (Roars and Bellows)" were the favorite songs of my grandmother and my father."
Ukrainian "I'm looking at high skies" song became the first song that was sung in space and heard on Earth. It was performed in August 1962, by the first Ukrainian cosmonaut Pavlo Popovych on his own initiative for Sergei Korolev. Popovych knew that it was Korolev's favorite. The song actually made the young Sergei dream of the skies and thus affected his whole life. And not just his, as history shows.
Here is how it sounds in Ukrainian:
And how it translates:
I'm looking at high skies and it makes me wonder
Why aren't I a falcon? Why aren't I a-flying?
God, why have you left me with no wings to fly?
I'd take off the ground and fly high above
I'd fly over clouds far off a maddening crowd
To look for my fortune, heartache, and grief bound
To ask for a caress from the moon and the sun
And show off myself in their bright light
And my way to find
The second song Sergei Korolev liked to sing along with his mother sounds like this:
You may also want to read about a Ukrainian who built the best jet engines in the world