John Steinbeck was deceived – the fact is that Kiev was blown up by the Soviets on September 24-28, 1941, after the Nazis had already occupied the city.
Check out my new hardcover book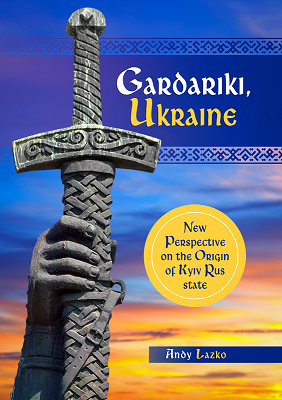 Kiev was captured by the Germans on September 19, 1941, while the Soviet Red Army destroyed Kiev's residential and administrative buildings from September 20 to September 28. The Soviets used the radio-controlled mines, which had been secretly installed even in the residential buildings inhabited by civilians before the Germans occupied the city.
Over the course of the week, after the Germans had captured Kiev, more than 200 buildings were blown up by the Soviets. Kiev's central part, including the city's main street Khreshchatyk together with some historic buildings, was completely destroyed.
It is now established that the explosions that ruined Kiev-Pechersk Lavra were triggered by the commander of the 37th Army Special Sapper Platoon M. Tatarsky from one of the Dnieper islands across the Monastery.
Saint Sophia Cathedral, mentioned by John Steinbeck, was saved only because the Germans managed to capture the commander of one of the Soviet special sapper platoons Levchenko, who disclosed and helped to neutralize many mines. Kiev City Opera House was spared in this way also.
That is why all the words Steinbeck said and wrote towards Germans, should also be said and written towards the Soviets.
Note. The picture above was taken by another world famous photographer four years before Robert Capa. Herbert List was a German photographer, who worked for magazines, including Vogue, Harper's Bazaar, and Life. He was associated with Magnum Photos.