Igor Sikorsky was born in Kyiv and before immigrating to the United States and founding Sikorsky Aicraft Corporation there, became famous by building world's first four-engine airplane (Sikorsky S-22) and flying on it on a historic 2000 kilometers flight from Saint-Petersburg to Kyiv and back in 1914.
Check out my new hardcover book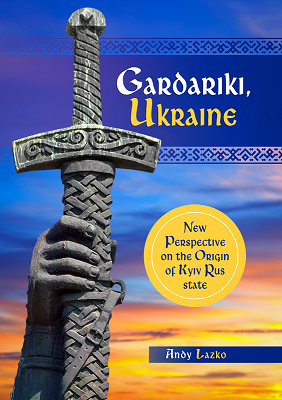 Sikorsky tried building his first helicopter in Kyiv, Ukraine already in 1908 (Britannika), and finally creating the first practical one already in the USA in 1939. Thus making him the father of helicopter industry.
Some more interesting facts about Ukrainian achievements in this area:
PLANES
– Ukrainian Antonov An-2 recently has been included in the Guiness Book of Records as the only plane that's been in production for 60 years!!
– Antonov AN-22, the world's largest turboprop aircraft returned to the air in September 2016 ater more than 7 years on the ground. It's been very popular on Flightradar ever since. It made its appearance at Paris Air Show in 1965 by the way. Can you imagine how large this plane was for that time? Militaryactory.com has a unique insight into the story of the plane called Antei for its size and power.
– The Antonov AN-225 Mriya (Dream) aircraft built in 1988 is still the longest and heaviest airplane ever built. It also has the largest wingspan and lifting capacity.
It was quite an event for the country of Australia when this giant landed there for the first time in May of 2016.
Here is a special documentary on this unique plane on American TV some time ago.
– AN-132D – probably the most internationally upgraded of all the planes. A unique plane equipped with Briish Dowty propellers and Canadian engines already has contracts for 90 planes from Saudi Arabia. American Primus Epic avionics by Honeywell and German Liebherr Aerospace Conditioning also participated in modernization. The total demand for this plane is close to 300 in the nearest 15 years worldwide! Defence-Blog.com article on today's event.
– In February 2017 AN-124 "Ruslan" made a flight from Zurich, Switzerland to Canadian Iqaluit with an engine for Boeing-777 which had to make an emergency landing because its engine stopped in the freezing air -29 Centigrade. Seems like Ukrainian plane was the only plane capable of doing it – namely, delivering the whole plane engine at such a distance in such severe weather conditions.
Canadian newspaper article
Video of loading in Zurich
Video of landing in Iqaluit.
In March 2017, India and Antonov Co. signed a preliminary contract which can become a breakthrough for the whole Ukrainian airconstruction industry.
Indian government became disappointed by cooperation with Russian Illyushin airplane producer – it failed to produce prototype of a Multi-role Transport Aircraft which India needs in large numbers for its military and civil tasks.
Brand new An-178 seems to be their choice now. In quantity of 200 airplanes at least.
Youtube video of its extreme air maneuverability at the airshow in Germany was watched by more than 16 thousand times in just less than a month.
(On the other hand, video of An-70 titled "Revolutionary Airplane Propeller in Action" has been watched for more than 1.2 million times since Feb 1st ))
It also demonstrates fuel efficiency and has other advantages over planes of the kind. DefenceBlog has the full story.