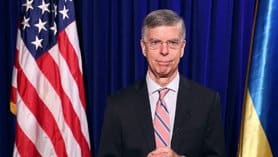 Opinion | Yes, Secretary Pompeo, Americans Should Care About Ukraine – The New York Times
Ukraine is defending itself and the West against Russian attack. If Ukraine succeeds, we succeed. The relationship between the United States and Ukraine is key to our national security, and Americans should care about Ukraine.
Russia is fighting a hybrid war against Ukraine, Europe and the United States. This war has many components: armed military aggression, energy supply, cyber attacks, disinformation and election interference. On each of these battlegrounds, Ukraine is the front line.